Rose Reeder, Special Olympics Virginia Athlete and Global Messenger, is ABLEnow! After 10 years as an athlete, Rose felt a deeper calling to give back to the community as a Global Messenger. In this role, she represents Special Olympics Virginia at community events and shares resources, such as ABLEnow.
"Being a Global Messenger has made me a better speaker and leader and has given me more confidence. My favorite part about being a Global Messenger is meeting new people and speaking to them about diversity and inclusion."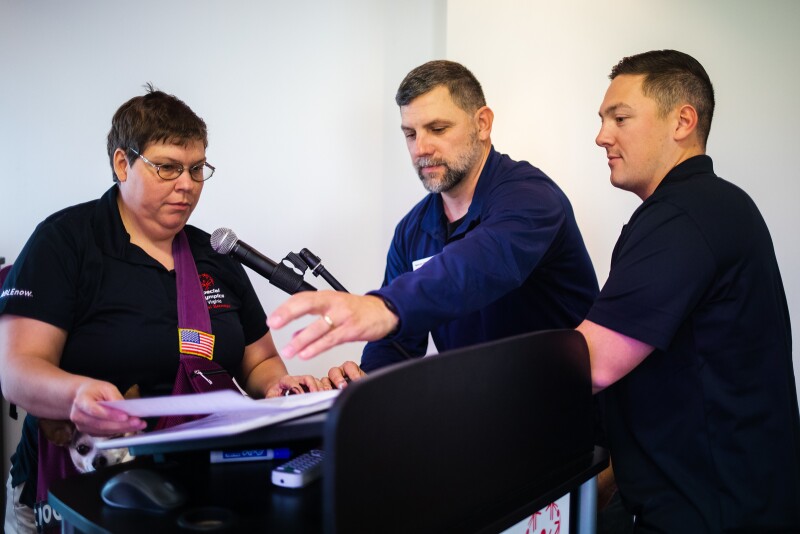 ABLEnow teamed up with Special Olympics Virginia at the Summer Games to talk to individuals with disabilities and their families about saving in a tax-advantaged ABLEnow account. Rose is an ABLEnow account holder herself and was excited to share her experience.
"I enjoyed spreading the word about ABLEnow. I met representatives of the program and learned more about what you can do with an account." Rose personally uses her account to help her save for her future, and when asked if she would encourage others to open an account, replied "Yes in a heartbeat. It's a great opportunity."
ABLEnow is a long-time partner of Special Olympics Virginia and sponsor of the Global Messenger Program. Tax-advantaged ABLEnow accounts allow individuals with disabilities to save money without losing eligibility for certain means-tested benefit programs. The ABLEnow partnership encourages athletes to consider their financial health alongside their physical health. Although the accounts are available nationwide, ABLEnow is the Virginia-sponsored ABLE program so there are unique advantages for Virginians.
To learn more about ABLEnow and open an account, visit ABLEnow.com.