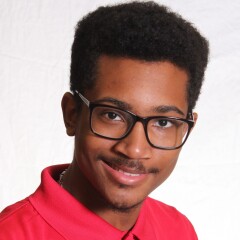 Hometown: Palmyra
How has Special Olympics changed your life?
It has shown me that being kind and considerate to others can brighten someone's day when they are feeling down.
What makes you most proud?
completing my assigned work.
Who do you admire most?
I admire my grandmother Ruth Wells, she always has a positive word of encouragement. She keeps the family together.
How are you preparing for the USA Games? I train daily in PE class with my peers